Hunting Grounds of the Great Spirit (or "HGOTGS") is a transmedia universe based on North American Amerindian cultures and spiritualities, based on different media.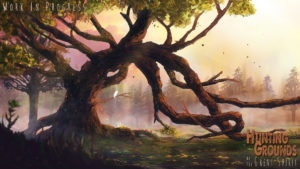 Hunting Grounds of the Great Spirit is a spiritual world, strange, almost dreamlike, in the midst of nature, peculiar to the beliefs of the Amerindians of North America, where the rules of the "real world" do not always apply.
The first project announced to the public from this universe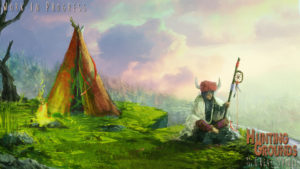 is an exploration-adventure (but not only that) video game, playable in solo in the first person view, in vast natural and dreamlike environments, in "open worlds". This video game is under development, made by a small team of independent developers.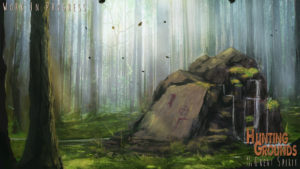 The desire to create this universe comes from Franck Boyer who, while he has been working in the video game development industry for 15 years, had not yet had the opportunity to work on this theme that he deeply likes since childhood. He wanted initially (before thinking of this universe as transmedia) to develop a video game realizable with "small" means, which implied a video game not requiring a lot of different content, but of high quality in order to privilege the qualitative to quantitative.
Besides this video game, HGOTGS is therefore a transmedia project based on different media (you can read more about this in the "about" section).